CRUISES - YACHTS CLEARANCE - CREW CHANGE
As established 200 metres from the main gate of the biggest cruise terminal of Tunisia, we offer since 2005 a first class service providing a quick and immediate assistance and whatever needed by the ships. Our agency charges are carefully studied in the aim to be very competitive.
Our assistance, more than husbandry services, includes berth reservation (especially during the high season), Tourist tours in local attraction, VIP programs for small luxury cruise boats or team management, folkloric and oriental shows…
According to our partnership with a leader travel agency in Tunisia, we have at disposal the last generation of buses and a flexible park going from 4*4 cars to 60 passengers buses.
Our competence is extended in all commercial but also pleasure ports for smaller ships.
We deal with the leader in our country in sanitary repatriation including first choice clinics and hospitals for first aid. Ensuring full assistance for the emergency case during the staying period under treatment and till repatriation.
Thanks to our large experience in crew change, we pledge many services like transit visa for all subject nationality, suitable hotel booking with best rates, ensuring flight ticket booking for various disembarking reasons…
We are able to clear/deliver ships spares in very short time, Supplying all vessel need (garbage/sludge removal, provisions, fresh water, ensuring various repairs etc.)
Cruise vessels, Military ships, famous sailboats, school ships, our experience allows us to serve you, with a first class assistance.
Our team is at your disposal to show your guests Carthage (15 min from La Goulette port), Sidi Bou Said the great village white and blue, the Bardo Museum with amazing 2000 years mosaic in perfect conditions in few hours.
Our partners trust us since a decade. Join them!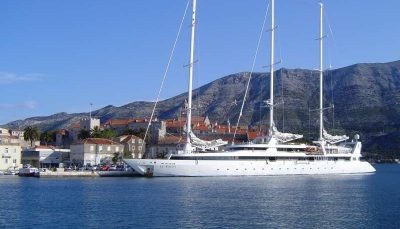 M/V LE PONANT the luxury Yach Sail boat that called Tunisia several times, a combination of high level cruises and tailor made services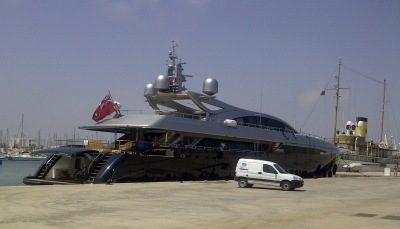 We offer YACHT assistance in all tunisian Marinas, Bizerta - Hammamet - Gammarth - Monastir and even Djerba island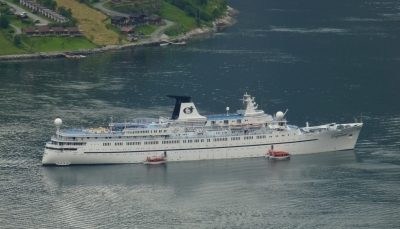 M/V PRINCESS DAPHNEE - The terminal of GSC in La Goulette is well know for its facilities and safety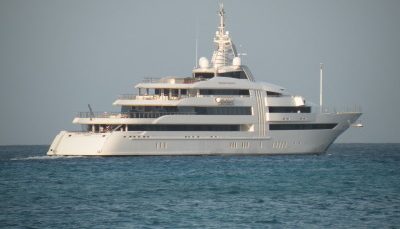 Yacht clerance on roads of Sidi Bou Said in 2016, Supply of storage and Crew change