Container Shipping Solutions:
Imports & Exports between Turkey, Russia, Ukraine, Romania, Egypt, and Tunisia
New tailor-made service

for your final return from United Arab Emirates to Tunisia
Collaborating in partnership with BMC LINES, All Seas Shipping proudly presents a personalized and comprehensive service catered to meet your specific requirements for the final return of FCR (Franchise Changement de Résidence) for both new and used automobiles from the bustling cities of Dubai and Abu Dhabi, as well as across the United Arab Emirates, to the enchanting destination of Tunisia.
Our partnership with BMC LINES allows us to combine expertise, experience, and a deep understanding of the intricate logistics involved in shipping vehicles. Whether you are relocating back to Tunisia or seeking to import vehicles for business or personal use, our tailored service ensures that your automotive journey is smooth, efficient, and cost-effective.
Contact us: tunisia@bmclines.com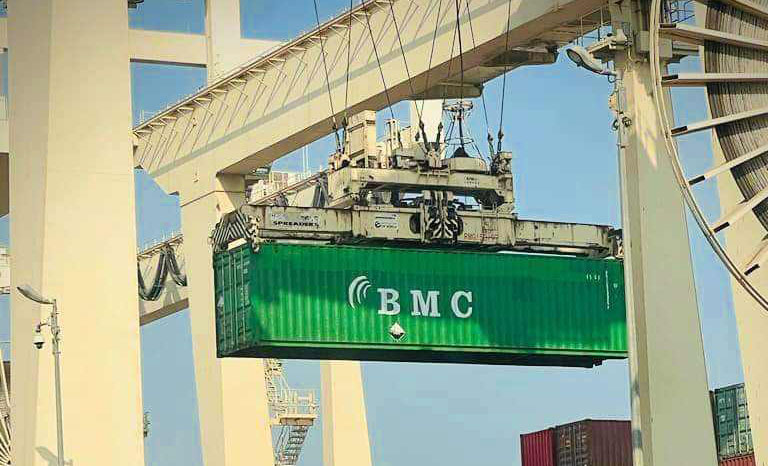 ALL SEAS SHIPPING AGENCY

Announces a new Direct Container Shipping Service between Turkey and Tunisia
Tunis -La Goulette – May 26, 2021 – ALL SEAS SHIPPING AGENCY part of PANGEA SHIPPING GROUP, today announced that they have been appointed as agents by ADMIRAL CONTAINER LINES INC. for a new direct container shipping service.
The service will be performed by M/V GRETA, first voyage the 04th June 2021
The ship will link the ports of Istanbul, Gebze, Gemlike, Izmir for Turkey, Novorossiysk (Russia), Odessa (Ukraine), Constanta (Romania) and Alexandria (Egypt) to the port of Sousse (Tunisia) as a start. 
Shipping to Turkey with a Short Transit Time
"We are pleased to offer to our clients an additional service for their imports and exports between Turkey, Russia, Ukraine, Romania Egypt and Tunisia.
With a very short Transit Time, this service will offer to our customers an unbeatable transit time in addition to very competitive costs"
Declared the Manager, Mr Majdi BRIKI
The service will also offer Reefer containers on the top all al other types of Units.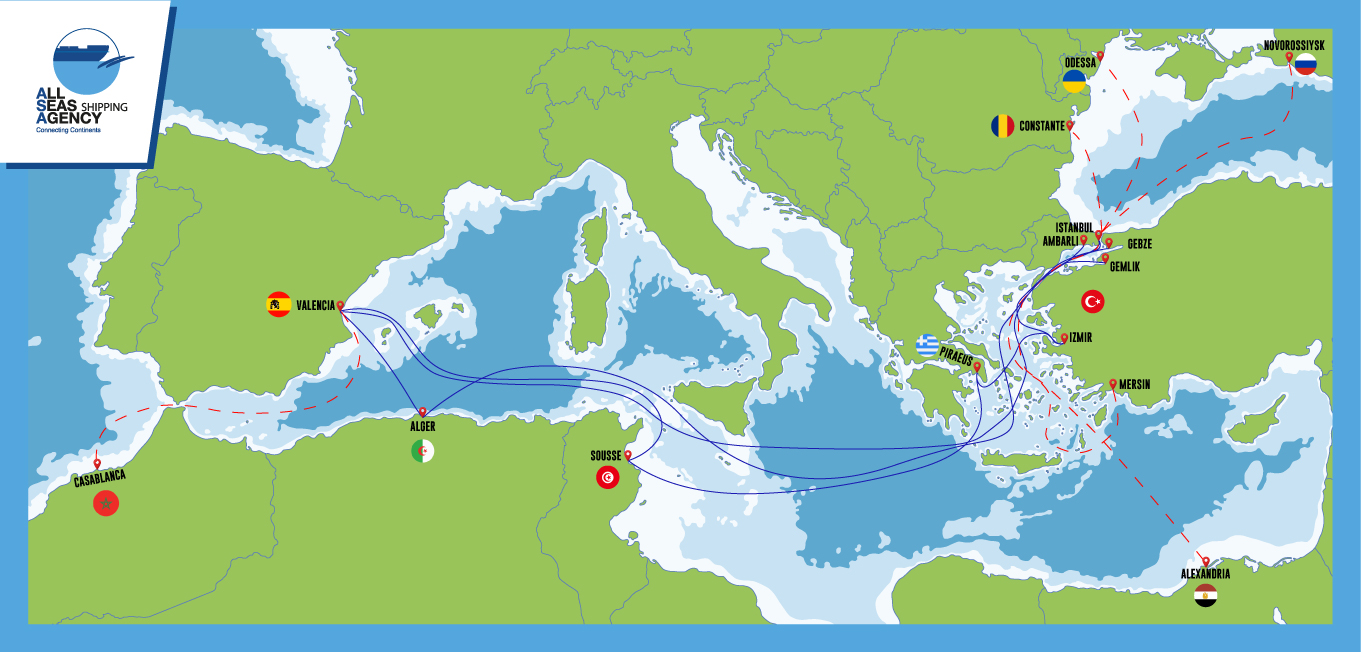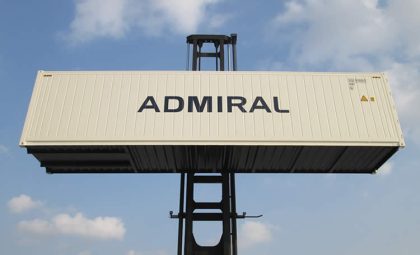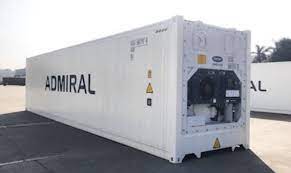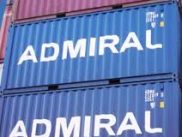 WEEKLY​​​​​ FEEDER: ALGECIRAS - TANGIER - VALENCIA - RADES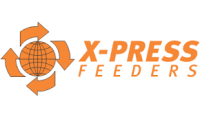 ALL SEAS SHIPPING
is a historic partner and agent of X-PRESS FEEDERS. X-PRESS is the largest independent feeder carrier in the world, providing a wider geographic coverage than any other.
​
 With a fleet of over 60 vessels, The feeder operator operates from six major shipping hubs and covers 143 ports throughout the world, while the annual throughput is over 2.4 million TEU. With major operations in Singapore and Geneva, and regional offices in Barcelona, Bombay, Dubai, London, Genoa, Panama and Shanghai, X-PRESS is well placed to serve Main Liners Operators global needs. 
Historically, X-PRESS FEEDERS started operations in 1972 out of South East Asia, and has grown to become the largest and most geographically widespread feeder carrier in the world and ranked 23th on the AXS global ranking of container ship operators.
​
 XPF is active in East China Sea, South China Sea, Java Seas, Straits of Malacca, Bay of Bengal, Indian Ocean, Arabian Sea, Persian/Arabian Gulf, Red Sea, Mediterranean Black Sea, Iberian Peninsular, North Sea, Irish Sea Baltic and more recently in Caribbean.
 Thanks to a strong ERP, Microsoft Dynamics Nav and a full CRM (Microsoft) developed for the Tunsian market, ALL SEAS SHIPPING is able to deliver a full Liner agency with an efficient invoicing, and equipment control system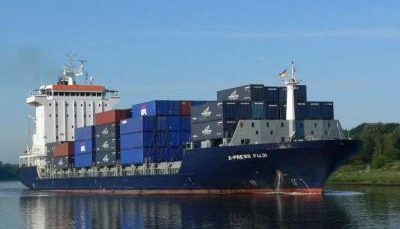 M/V X-PRESS FUJI an example of the mixity of cargo on board our feeders.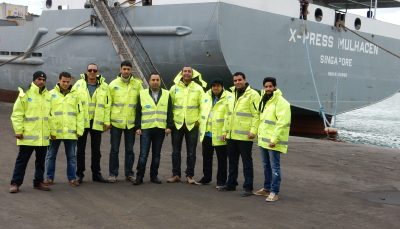 Our Liner and Husbandry team of Goulette Rades terminals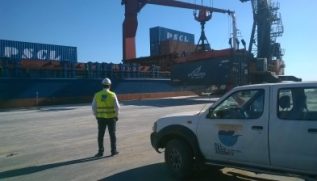 Our Liner service in Sfax port started in 2016 and calling Spain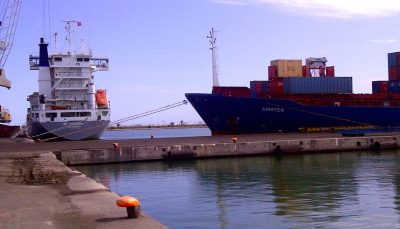 Two feeder ships in same day in Rades Terminal 2011