Project Cargo : HEAVY CARGO - OOG - PROJECT LOGISTICS - RORO
Project Cargo is a specialized field of the Shipping Agency that requires 
immense expertise, experience, and knowledge.
Depending on the final 
site of delivery, we advise which port and terminal to use, lease and 
provide appropriate cranes when not available in port to ensure a safe 
handling.
Project Cargo in Tunisia Across All Ports & Airports
All Seas Shipping Agency provides heavy lift and oversized cargo 
handling services site to site for import or export cargo through all 
Tunisian ports and airports.
Regardless, the origin and final destination, our mission  
is to find efficient solutions. We select appropriate road, take care of 
licenses and secure the environment.
Our international network of partners, have been hand selected 
over many years to provide the same high standard of services and 
competitiveness when needed abroad.
Today, our project cargo clients come from diverse sectors such as oil & 
gas, pulp & paper, automotive, construction, power & energy as well as 
aid cargo.
Since 2014, we are dedicating a Project Manager and specialized team to handle requests. 
Reach out directly through this button for a Quote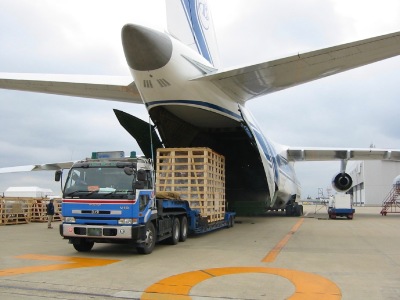 We assist Cargo in Ports and airports including crane hire and logistics for a compete door to door service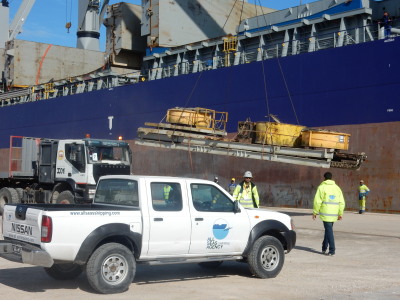 Project cargo to Libya and Algeria can also be handled in Tunisia. We supply the necessary logistics and customs clearance
Discharging of 500 used buses in La Goulette in with ramp ajustement for safe and quick operations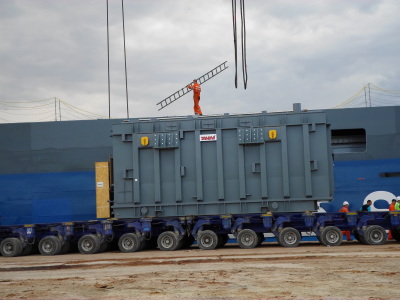 Discharging of a 250 T unit for Power plant in Sousse. Logistics support and pre-clearance for half day operrations